Today's Moment Of Clarity - What About The Stupid People?
UPDATE: Paul Ryan as Romney VP running-mate pick guarantees Mitt Romney a win with the coveted voter demographic of total fucking morons…
"I have a problem with people who take the Constitution loosely and the Bible literally." ― Bill Maher
Awesome Art Courtesy Of Donkey Hotey
That's right, you're looking at Yoenis Cristo Banos, who was arrested and jailed for a felony theft charge in Broward County, Florida. On the left? The silly gas-sucking system that got him there.
There are some criminal plans that are deceptively simple, and others that are just plain simple. Barnos's was the latter. From what we gather, it was formulated something like this:
Step one: Roll up to gas station in suspicious-looking van outfitted with giant plastic tanks, generator.
Step two: Park suspicious-looking van directly over the underground vaults that hold gas station's supply of gas.
Step three: Connect hoses to vaults, siphon gas into giant plastic tanks until police arrive.
Step four: Get arrested.
So, A+ for execution, Yoenis! He'd managed to slurp up 255 gallons—a value of about $1,020 on the thriving gasoline black market—before the gas station's managers started to wonder why a suspicious-looking van with hoses coming out the side was parked in their lot.
Courtesy of BRIAN BARRETT
Two things are infinite: the universe and human stupidity, and I'm not sure about the universe.
Albert Einstein
In years past, American liberals have had to settle for intellectual and moral leadership from the likes of John Dewey, Reinhold Niebuhr and Martin Luther King Jr. But now, a grander beacon has appeared on the mountaintop, and from sea to shining sea, tens of thousands have joined in the adulation.
So it is worth taking a moment to study the metaphysics of Michael Moore. For Moore is not only a filmmaker; he is a man of ideas, and his work is based on an actual worldview.
Like Hemingway, Moore does his boldest thinking while abroad. For example, it was during an interview with the British paper The Mirror that Moore unfurled what is perhaps the central insight of his oeuvre, that Americans are kind of crappy.
"They are possibly the dumbest people on the planet … in thrall to conniving, thieving smug [pieces of the human anatomy]," Moore intoned. "We Americans suffer from an enforced ignorance. We don't know about anything that's happening outside our country. Our stupidity is embarrassing."
It transpires that Europeans are quite excited to hear this supple description of the American mind. And Moore has been kind enough to crisscross the continent, speaking to packed lecture halls, explicating the general vapidity and crassness of his countrymen. "That's why we're smiling all the time," he told a rapturous throng in Munich. "You can see us coming down the street. You know, 'Hey! Hi! How's it going?' We've got that big [expletive] grin on our face all the time because our brains aren't loaded down."
Naturally, the people from the continent that brought us Descartes, Kant and Goethe are fascinated by these insights. Moore's books have sold faster there than at home. No American intellectual is taken so seriously in Europe, save perhaps the great Chomsky.
Before a delighted Cambridge crowd, Moore reflected on the tragedy of human existence: "You're stuck with being connected to this country of mine, which is known for bringing sadness and misery to places around the globe." In Liverpool, he paused to contemplate the epicenters of evil in the modern world: "It's all part of the same ball of wax, right? The oil companies, Israel, Halliburton."
In the days after Sept. 11, while others were disoriented, Moore was able to see clearly: "We, the United States of America, are culpable in committing so many acts of terror and bloodshed that we had better get a clue about the culture of violence in which we have been active participants."
This leads to Michael Moore's global plan of action. "Don't be like us," he told a crowd in Berlin. "You've got to stand up, right? You've got to be brave."
In an open letter to the German people in Die Zeit, Moore asked, "Should such an ignorant people lead the world?" Then he began to reflect on things economic. His central insight here is that the American economy, like its people, is pretty crappy, too: "Don't go the American way when it comes to economics, jobs and services for the poor and immigrants. It is the wrong way."
In an interview with a Japanese newspaper, Moore helped citizens of that country understand why the United States went to war in Iraq: "The motivation for war is simple. The U.S. government started the war with Iraq in order to make it easy for U.S. corporations to do business in other countries. They intend to use cheap labor in those countries, which will make Americans rich."
But venality doesn't come up when he writes about those who are killing Americans in Iraq: "The Iraqis who have risen up against the occupation are not 'insurgents' or 'terrorists' or 'The Enemy.' They are the REVOLUTION, the Minutemen, and their numbers will grow — and they will win." Until then, few social observers had made the connection between Abu Musab al-Zarqawi and Paul Revere.
So we have our Sartre. And the liberal grandees Arthur Schlesinger, Ted Sorenson, Tom Harkin and Barbara Boxer flock to his openings. In Washington, a Senate vote was delayed because so many Democrats wanted to see his movie.
The standards of socially acceptable liberal opinion have shifted. We're a long way from John Dewey.
Perhaps inspired by Moore, I got a fact wrong in my previous column. Bill Clinton did not win the evangelical vote in 1992 and 1996. I had relied on a report that was later corrected.
By DAVID BROOKS
The People To Avoid On Facebook…
Today's Fair and Balanced Definition of the Republican Party…


1. The Republican Party;


A white-collar crime organization; a pack of criminally insane political prostitutes without consciences, who have buried their faces in the public pie as though it were a feeding trough, and done nothing but loot the treasury for six long years. Only a fool or a whore would consider the current Republican Party a conservative party. Insofar as fiscal restraint and limited government are the defining features of the conservative position, the Republicriminal Party couldn't be any fucking farther from Conservative.
"If you think the Republican Party is conservative you have shit for brains."




2. The Republican Party;


A conservative political party in the United States that represents the interests of 1 percent of the population, which also happens to be the richest people in the country. They have managed to create a mass base of support that consists of over one half of the U.S. population by duping them into believing they also represent their interests, when in fact they don't give a shit about the poor, blacks, minorities, women, and anything and everything that has to do with making life pleasant for everyone else.
"If you hate the Republican Party. That's because it's full of a bunch of racist, self-righteous, greedy assholes."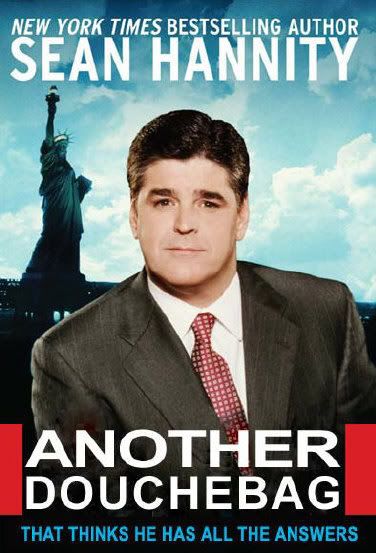 3. The Republican Party;


An elite orgy of self-interested taxation and public spending; one party to which you are categorically not invited; the world's most reliable source of misinformation; America's Bridge to Nowhere and expressway to ruin.
"Ever since I had my lobotomy, I've been going to elections and voting for the Republican Party."


4. The Republican Party;


The Party that says they are for less government controll over the individual, and then enforce the PATRIOT ACT, the sanctity of marriage amendment, and other civilian intrusions. 


"Hey guys, look at me. I'm the two symbols of the Republican party. An elephant, and a Fat White guy who's threatened by change." 




5. The Republican Party;


A collection of  goose stepping 
low lifes. These people put the wealthy, special interests, and Republican Christianity 
first, and the American people - especially the poor and vulnerable - last.  They c
ut taxes on the rich so they'd have more money. They cut social support for people. Throw money into the security money hole. Fight blood soaked oil wars. Try to privatize and wreck social security. Strip Americans of their basic Constitutional and Human Rights. These are just a few of the despicable things that Republicans have done when elected.


"What do you call a busload of Republicans going through the gates of a maximum security prison?………..A good start!"


Daniel Craig is a very private man, on screen and off. On film, he plays a journalist doing important investigative work, as well as the world's most famous spy; in real life, he does things like get married in super secret ceremonies. And as he tells British GQ, he's got good reason for all the secrecy; once you go Kardashian, you never go back.
"I think there's a lot to be said for keeping your own counsel," Craig tells the magazine. "You can't buy it back. You can't buy your privacy back. 'Ooh, I want to be alone. 'F*ck you. We've been in your living room. We were at your birth. You filmed it for us and showed us the placenta, and now you want some privacy?'"
In case he wasn't clear enough that he was talking about the Kardashians — hey, reality shows blend together — he then emphasized his target.
"It's a career. What can I tell you?" he continues. "It is a career; I'm not being cynical. And why wouldn't you? Look at the Kardashians, they're worth millions. Millions! I don't think they were that badly off to begin with, but now look at them. You see that and you think, 'What, you mean all I have to do is behave like a f*cking idiot on television and then you'll pay me millions?'"
.
.
The Republican presidential primary race has become a joke: The Cain Train has been derailed by a series of accusations, Newt Gingrich has so many skeletons in his closet that they have spilled out and are raiding his fridge at night, Ron Paul is doing his best to earn a spot in the remake of Grumpy Old Men, Rick Perry acts like he has suffered a recent head injury and most of the rest of the pack couldn't get elected to state auditor in their own state…..Are these knuckle-dragging nit-wits really the best that the Republicans can scrounge up?
.
.
.
.
.
.
Who is the Bigger Mean Girl Idiot? Sarah Palin, Michele Bachmann or Elisabeth Hasselbeck?
.
.
The smirk, the sideways glance, the sarcasm, the condescending touch of the shoulder, the painted on smile, the passive aggressive insults, the thin skin; these are the trademarks of a mean girl. Most people are familiar with mean girls from high school. They are the perky, pretty, well dressed girls who compliment you with their mouths and deride your Target clothes with their eyes. They are the girls who, with one flick of their acerbic tongues, can fill even the most accomplished students with shame. Mean girls strive for superficiality. Intelligence is a liability in their world.
One of the great things about graduating high school is that you get to leave the mean girls behind. It's not that they disappear, it's that as an adult, you aren't trapped inside a school with them for eight hours a day. Well, I thought I'd left them behind. Then came the feminization of the Republican party. Republican women weren't exactly a new phenomenon. In the 70s, the Republicans had mean women like Anita Bryant (a former beauty queen) and Phyllis Schlafly. But for the most part, the public face of the Republican party was middle-aged and older white men.
It started, I suppose, with Fox News. All news channels hire pretty women, but Fox News is famous for their own brand of pretty women, blondes who sell lies and propaganda from behind their perfectly white smiles and super short skirts. It's clear that the goal of Fox News isn't to inform, it's to attract a certain *ahem* demographic, one who prefers to get their news while giving the cerebral cortex a rest. While most of their "newscasters" and "reporters" aren't overtly mean, they have a stable of correspondents to cross that line. They have mean girls like Michelle Malkin, Ann Coulter and Laura Ingraham. Not all Republican women are mean girls, but it seems that all mean girls are Republican.
Mean girls became a topic of national discourse during the 2008 Presidential elections when Sarah Palin entered the scene with her nasally voice and snarky comments aimed at anyone with an IQ above 80. She even seemed to treat her own base with the type of contempt that is only visible to people experienced with mean girls. It didn't work. The McCain/Palin ticket lost badly, especially with women, and Sarah Palin is all but off the radar.
Now, the Republican party is awash with mean girls. There is perhaps none so obvious as The View's Elisabeth Hasselbeck. While Ingraham/Coulter/Malkin, and arguably Palin, only sort of attempt to hide their meanness, Hasselbeck is perhaps the worst kind of mean girl. She attempts a veneer of the sweet girl next door, but underneath is pure meanness and pure narcissism, coupled with a very thin skin, which couldn't have been more apparent on Tuesday's show with guest Bill Maher.
I'm not always a fan of Maher. I do find his kind of old school 'edginess' to sometimes border on sexism, homophobia and racism, but he is a comedian and he is famous for being "politically incorrect." Unlike a mean girl, Bill Maher doesn't pretend to be something he's not. He does offend, and like countless comedians before him, he's proud of that fact.
At issue was a comment Maher made on his February 4th episode of HBO's Real Time. The show was right after CBS's Lara Logan was arrested and detained during the Egyptian protests in Tahrir Square: "New rule: now that Hosni Mubarak has released Lara Logan, he must put her intrepid hotness on a plane immediately. In exchange, we will send Elisabeth Hasselbeck."
Several days after this joke, Bill Maher and the world learned that Logan was brutally raped.
For Hasselbeck, it was personal. Maher was asked about the Penn State scandal and essentially said that when you have a bunch of men together, they tend to do bad things and that women are a moderating influence. Hasselbeck, wearing a mean girl uniform super short skirt, took this as a moment to awkwardly dominate the interview by talking about the Lara Logan joke.
After reading the joke, the audience laughed. Hasselbeck responded that, "That's fine if you want to laugh, but I sit with the best comedians … you can't tell me I'm wrong when I say that wasn't that funny." Apparently, knowing comedians makes her the judge of all that is funny.
Maher responded that he is a comedian and that his show attracts a different audience. He also said, "You are a public figure. It was not aimed at you personally, but when you are a public figure you are out there and you are fodder for comedians to make comments."
What Hasselbeck and most Republicans fail to understand is that a joke about a person who happens to be a woman, is not anti-woman. On the other hand, holding back on pointing out someone's absurdity because they are a woman is sexist. Hasselbeck is a public figure. She needs to develop a thick skin and embrace even negative publicity.
Even Barbara Walters found Hasselbeck annoying, "I went through years of Baba Wawa and I survived," she quipped.
Walters tried to get the interview back on track by talking about Herman Cain:
WALTERS: Okay. Herman Cain, you saw him this morning. You see the political candidates. Give me your overall view of him particular, and in general as a candidate?

MAHER: Well, first of all, I think it's great that the scandal on Herman Cain has moved away from sex to the fact that he's an idiot where it belongs. I misjudged the Republicans – they will vote for a black man if he's a complete imbecile. I didn't realize that.

WALTERS: How many people have we just offended? Okay, go ahead.

JOY BEHAR: He doesn't care.

MAHER: I don't care. But it's true. I mean, you saw that tape. You know, I mean, it's only a few days removed from the Rick Perry where he was the idiot of the week. I mean, you have to realize that the Republican Party doesn't care about knowledge or knowing things.

HASSELBECK (bringing it back to her): That's untrue, Bill. You know, because you're so brilliant. Wow, I actually feel smarter sitting next to you.

MAHER: Really? I feel like I'm in high school sitting next to you.

HASSELBECK: How long ago was that?
Really, an age joke? The interview finally got back on track at about the five-minute mark, but even then, it's worth watching the video if for nothing else, Hasselbeck's facial expressions. Like Bill Maher, I felt like I was back in high school.
.
.
.
In the annals of Facebook, this will hardly be remembered as the social network's finest hour.
.
On Monday, world-famous author Salman Rushdie, who won the "Booker of Booker" prize for his novel Midnight's Children, revealed that Facebook had deleted his account at the weekend — and then, when he sent the company a copy of his passport to prove who he said he was, denied him the right to use "Salman" as his first name. (The author's full given name, which he never uses, is Ahmed Salman Rushdie.)
.
Facebook compounded the error by failing to respond to Rushdie's requests — until the author took to Twitter to share his tale of frustration. He encouraged his followers to make light of the situation, thereby attracting the social network's attention.
.
It worked. Facebook reinstated Rushdie's profile in a matter of two hours, and in another hour the company had issued an official apology. Still, the incident throws light on an important and odd Facebook regulation: you can tell the service you are called whatever you like, but if it ever sees your ID, you'll be forced to go with your given name.
.
.
by Chris Taylor from Mashable
Tea Party Jackasses! America Thanks You!