"Here's To The Crazy Ones": The Apple iPhone 4S Is Even For Psychopaths.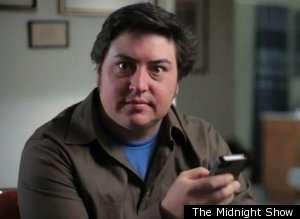 Are you a psychopath? Here's simple instructions on how to use the new iPhone 4S, with Siri.
When Steve Jobs wrote "Here's to the crazy ones" in the iconic Apple ad, we're pretty sure he didn't mean this kind of crazy.
While an insane, probably-should-be-institutionalized manchild may think that an iPhone, like the rest of the world, requires abnormal behavior to make sense of it all, it turns out that users can ask Siri questions without sacrificing bodily tissue or worshipping its power in the nude.
.
Think different. But just not insane.